Hopedale Country Club
Tee Times Available to the Public Beginning on April 3rd
Established in 1953, Hopedale Country Club is a semi-private 9 hole golf course located in Hopedale, MA. HCC is the work of world renowned architect Geoffrey Cornish that prides itself on fine playing conditions traversing a layout that will challenge and engage all levels of golfers. Club amenities offer a Pro Shop, warm-up driving range, practice green, a clubhouse featuring a spacious dining room, horseshoe style bar, and a wrap-around deck with panoramic views of the golf course. Multiple sets of tees and golf carts offer friendly nine and eighteen-hole golf experiences.
Member Only Tournament Calendar
Meet the Golf Professional
Mark Copithorne
Head Golf Professional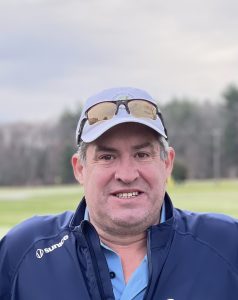 New to Hopedale CC, but not new to New England golf, Mark brings 30 years of professional experience ranging from course and tournament operations to club fitting and merchandising at numerous golf courses in the New England area. An accomplished instructor for golfers of ages and abilities, Mark is available for your thoughts or questions.

Hopedale Country Club Restaurant
90 Mill Street
Hopedale, MA 01747
© 2021 Hopedale Country Club